DART IMPACT TESTER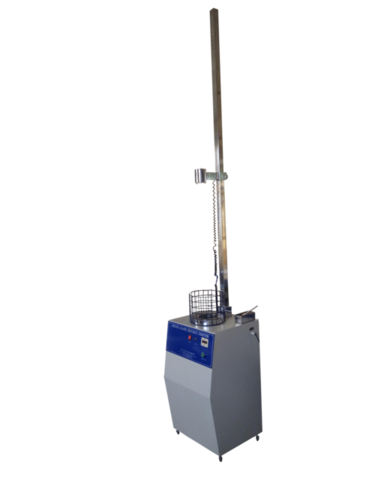 DART IMPACT TESTER
Product Description
SPECIMEN CLAMP – A TWO PIECE ANNULAR SPECIFIED CLAM WITH FACILITY TO VACCUME CLAMPING.
ELECTROMAGNET FOR SUPPORTING AND RELEASE THE DART ASSEMBLY.
HEIGHT ADJUSTMENT SYSTEM MEANS TO PROVIDE THE POSITIONING OF THE DART AT SPECIFIED HEIGHT.
CUSHIONING AND SHIELDING DEVICE TO PROTECT PERSONAL AND TO AVOID DAMAGING THE IMPINGING SURFACE OF DART.
THE INSTRUMENTS IS FINISHED IS METALLIC PAINTING AND BRIGHTCHROME PLATING TO GIVE IT A CORROSION RESISTANT FINISH.